about rick
hey, i'm rick… through my videos, podcast, and more, you'll learn how to apply AI in your business so you can streamline and scale while working less.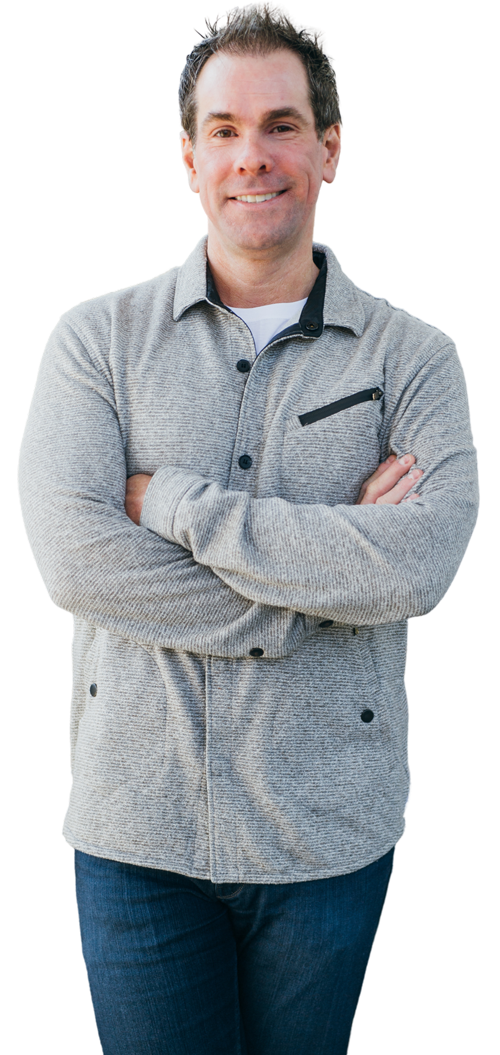 I've been doing this whole online business thing for the better part of a decade now. I built my online coaching business to that aspirational 7-figure mark in four years (which literally almost killed me, click below to read more about that), started, hosted and after 12M+ downloads, sold a top-rated business podcast called The Art of Online Business.
I've spent my career coaching thousands of online course and membership creators, and online coaches how to simplify complex business systems into simple actions; whether it's in their marketing, sales, fulfillment or operations, so they can make more while working less.
These days, AI has completely redefined the game for how you can run your business. I'm here to simplify AI for you so you can save time, energy, and money (and avoid burnout) while streamlining the four systems in your business: sales, marketing, fulfillment, and operations.
my promise to you is
Through my videos, podcast, and more, you'll learn how to apply AI in your business so you can streamline and scale while working less.
Welcome to becoming an AI-Powered Business.
After helping tens of thousands of students grow their online businesses through strategic marketing, I realized the one thing 99% of entrepreneurs were missing was…
When I started my online coaching business in 2014 after 12 years in the corporate advertising space
(AOL, Yahoo, Vibrant Media, Funny or Die)…

I thought I had all the marketing savvy I needed from my corporate advertising days to run a Facebook Ads business.

Turns out, I didn't suck too bad at it, either.

My 6th sense for driving traffic through Facebook Ads (and my ummm… well… shall we say, intensity?)
got my business to 7-figures, but…
It (literally) almost killed me too.
It took me only 4 years to hit a million dollars in revenue and when I finally landed that aspirational 7-figure goal my health, my marriage, and my anxiety was THE WORST it's ever been.
My spiral into depression & anxiety in the midst of 7-figure "success challenged me to hold up a big ol' mirror to my business and my priorities.
I simplified and streamlined my business to what made ME happy and never looked back.
When OpenAI released ChatGPT, I knew that running online businesses would never be the same.
We now had a huge opportunity to leverage AI to redefine how we operate everything from fulfillment to sales to marketing to operations.
I've taken my decade's worth of experience in running a 7-figure online coaching business, while also helping tens of thousands of entrepreneurs around the world scale and streamline their business, and am helping you create an AI-Powered Business.
values isn't just a buzz word for us
Integrity
In our team, integrity is a culture, not just a set of actions.
Advocacy
We use our brand to support people from all walks of life.
Vulnerability
Get ready to get comfortable with being uncomfortable.
Kindness
We lead with love, kindness, and care in everything we do.
Collaboration
You can call us your new favorite creative problem solvers.
Experience The power of AI
download your ChatGPT cheatsheet:
7 ChatGPT Prompts Every Online Business Owner Needs (That Will Help You Reclaim 5+ Hours a Week)