AMPLIFY YOUR IMPACT. INCREASE YOUR REVENUE. ACCELERATE YOUR RESULTS
This 6-month Mastermind is for Online Experts (i.e. - you're a course creator, coach, consultant, online educator…) who want to accelerate the growth of your online business and want to build a profitable and purposeful 6-figure+ business.
What Got Your Business to Where It Is Now Won't Get It to the Next Level...
The Accelerator Mastermind Is the Secret Weapon for Online Experts Ready to Fast-Track to 6-Figures and Beyond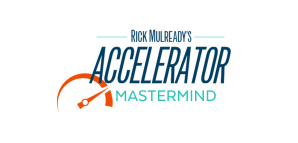 BOOM! This is exactly what I've been looking for, I want to apply!
Take the confusion out of scaling your online business so you can go from Solopreneur to CEO.
I'm gonna tell it to you straight: making the transition from solopreneur to CEO means you've gotta shift your mindset.
If you wanna grow, you have to let go of being a one-person-show.
Embrace the unknown like you're Indiana Jones OR stay stuck in this old rigamarole…
You know, the painstaking coffee-fueled reality where…
You're looking for answers that Google doesn't have — What's the best launch strategy for this new program? How can I get my Facebook and Instagram ad costs down and my ROI up? Who should I hire to help build my empire?



You subconsciously sabotage your own success because your mindset hasn't caught up to your reality
Your days are getting eaten up with busy work and you can't see the forest from the trees


Your spirit animal might as well be an octopus because you're doing all the things and it's a wonder you only have 2 arms and one brain


You dream of having a team that's got your
back, excels in the areas you don't, and is as committed to growing your business as you are
THE GOOD NEWS: Struggling with any of the above is a sign that you're ready to accelerate and take your business to the next level.

THE-EVEN-BETTER-NEWS: You're ability to make a bigger impact directly correlates with your ability to take strategic action...which is why you are here
✔ You are generating around $3k - $5k a month on average, but lack the consistency, systems, and structure you need to grow your business without having to work harder or risk burnout.
✔ You know that you need to get more strategic with how you grow your business if you want it to last, but you're not totally sure how.
✔ You take responsibility for your own success and you're not afraid to take action and do what it takes when you've got a game plan and accountability.
✔ You don't yet have a proven, repeatable, scalable process in place to attract new clients and customers every single month — you're leaving it to fate, and it's causing you frustration.
✔ You KNOW that you're capable of more. More money, more impact, more time to enjoy the freedom lifestyle you set your sights on when you first got started… you're just not sure how to do it without hustling harder
You just want to coast, work as little as possible and aren't passionate about building your business.
You're not willing to do the work that makes accelerated growth possible. Psst...If you've read this far, you likely don't have this problem.
You're not coachable, open to taking suggestions, or an action-taker
You're not willing to contribute to the success of the group
Just a heads up....
There's a pretty good chance you WON'T get into Accelerator.
We are extremely picky with our applicants.
This isn't because we don't want to help you grow your business.
It's because we are extremely protective of our other Accelerator members and their experience inside the mastermind.
Our members have not only made a significant financial investment with us but also an investment of their time which we don't take lightly.
This is the reason we don't have time for those that aren't 100% committed to taking action and getting results.
Ready to take massive action and grow your business?
"Next month I am going to have my first 10k month and there's no way I could have done that without what I've learned in Accelerator"

"I joined Accelerator because I was looking for a one stop shop.."

"In the first 3 weeks of the program I have already doubled my sales.."

"He believes we can do anything and we don't have to do it 6 months from now, but we can do it NOW, today..."

"He pins you down to what it is, where you want to go and what are the best steps to get there..."

"I signed up for Rick's mastermind because I needed to scale my course quickly.."

"Rick is such a master at giving ideas and support for creating a scalable and sustainable business..."

"Accelerator has helped me up level my own online marketing game in a big way. To say that it changed my life is an understatement."

"It's such an invaluable resource and such a safe space..."

"I came in looking for a quick fix to grow and scale and what I have now is a community of supportive people around me that will uplift and work through so many things that pop up on this entrepreneurial journey..."

Are you ready to take your business to the next level?