The proven success formula for Online Experts
ready to accelerate to 6-figures and beyond
Amplify your impact, attract more attention, expand your audience, and accelerate your results
You've built a business that supports your lifestyle, that allows you to make your own rules, do what you love, and live each day with purpose.
Kudos, friend.
If entrepreneurship were a Super Mario Brothers video game, you'd have reached at least level 10.
But put down the Nintendo because you and I both know you're here to win the game, not plateau as soon as it gets hard.
You're here because you're ready to go from solopreneur to CEO.
Keep reading and I promise to share what I've learned building a 7-figure business that can run without me, that's consistently growing, and that allows me to make a positive impact in the world… no burnout, self-sacrifice, or skeezy marketing tactics necessary.
I'm gonna tell it to you straight: making the transition from solopreneur to CEO means you've gotta shift your mindset.
If you wanna grow, you have to let go of being a one-person-show.
Embrace the unknown like you're Indiana Jones OR stay stuck in this old rigamarole…
How to take the confusion out of scaling your online business
You know, the painstaking coffee-fueled reality where…
GOOD NEWS: Struggling with any of the above is a sign that you're ready to accelerate and take your business to the next level.
NOT-SO-GOOD NEWS: There's no hack or magic pill that'll get you there. But there is a proven process that every 6 and 7-figure business owner relies on to get results and reach their goals quickly and consistently…
Your days are getting eaten up with busy work and you can't see the forest from the trees
Your spirit animal might as well be an octopus because you're doing all the things and it's a wonder you only have 2 arms and one brain
You dream of having a team that's got your back, excels in the areas you don't, and is as committed to growing your business as you are
You're looking for answers that Google doesn't have — What's the best launch strategy for this new program? How can I get my Facebook and Instagram ad costs down and my ROI up? Who should I hire to help build my empire?
You subconsciously sabotage your own success because your mindset hasn't caught up to your reality
I asked myself the same question way back in 2012. I'd left a cushy corporate job to start my own business and things were not going as planned.
Instead of creating more freedom I found myself chained to my keyboard and struggling to create the momentum that I assumed would come easy.
I knew I needed help from someone who'd already walked the path to profit and purpose and come out on the other side.
5 ½ years later, 7-figures in revenue, and thousands of lives changed later, you betcha I'm glad I invested in ongoing mentorship and support.


After working with plenty of other high-level achievers and freedom loving CEOs, I've discovered the one thing they all have in common is the ability to ask for help, feedback, and resources that'll help them grow.
You're ability to make a bigger impact directly correlates with your ability to take strategic action — but where the heck do you start?
Hear From Accelerator Members
"I have to say I was initially concerned about the investment but it was totally worth it. I have definitely seen a return on my investment and I would definitely sign up again"
Heather Hubbard, heatherjoyhubbard.com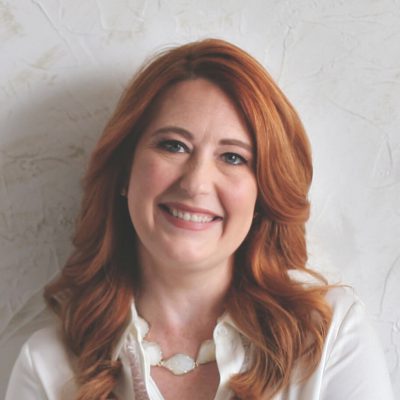 Psst… here's how this whole application thing works:


I'm only accepting people into Accelerator who I KNOW are willing and able to get amazing results.
Once you apply, my team and I will review your application and reach out to schedule a strategy call if it feels like we might be a fit. We'll jump on a call and ask you some Qs about where you're at in your business.
From there, if I think we can help you, I'll say so. If not, that's cool too and I'll do my best to point you in the right direction.
If you're an Online Expert
(i.e.: coaches/consultants, course creators, online educators…) that's ready to make the jump and build a profitable and purposeful 6-figure and beyond business, this is your starting point
A 6-month intimate group mastermind to take you from solopreneur to CEO, frustration to freedom, and confusion to clarity
This isn't your average mastermind and I'm not your average coach.
Not only will you get the ongoing unlimited support and mentorship you need to grow your business, you'll also get to build a community of like minded go getters, attend in-person retreats, learn insider tips from influential guest experts, and so much more.
The 2019 6-Month Accelerator Mastermind with Rick Mulready: Position, Promote, and Propel Beyond 6-Figures
"If you're an entrepreneur, especially solo entrepreneurs or people with small businesses, you need to build your network, you need to talk to other people in this realm. This kind of venue is perfect for that. You're not only interacting with an expert who has a lot of experience in business himself but with other people with just as much experience in their own niches."
Alan Nawoj, beaconmobile.com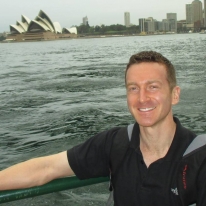 You'll master the 3 pillars proven to accelerate your growth and help you build the business of your dreams…
Position yourself as a leader and influencer in your space and become the no-brainer solution to the problems your ideal customers are facing
Implement proven growth strategies that match your unique business and reach your goals faster and with WAY less stress
Automate, delegate, and free up your time to focus on what matters most without sacrificing results
Wondering if the Accelerator Mastermind is for you?
You're an online expert struggling to reach 6-figures or push past a plateau. You've got a platform, a website, an email list, and at least one offer, but something in the equation just isn't working.
You know you need support if you want to get to the next level. You're ready to invest in yourself and your business.
You're tired of playing small. You want to serve more people, focus on what you're good at, and finally feel confident that you're in this for the long haul. To do that, you need the strategies and the support to match.
You're committed to consistently improving your results but you're not sure which resources to turn to. You've done loads of courses and trainings but where you really need help is implementation (we've got you covered).
You recognize the power of community and creating a strong network filled with like-minded individuals.
Here's what's included in the Accelerator Mastermind:
A personalized game plan for achieving your goals by the end of 2019 broken down into two quarterly action plans— no more running your business like you're lost in downtown L.A. without Waze.
Two Group Coaching Calls Per Month, Including Trainings with Experts + Hot Seat Sessions — personalized feedback, exclusive interviews with industry experts, and actionable strategies you can implement right away.
2 X Live Private Mastermind Retreats in San Diego— Not only are these live events super fun, they're the fuel you need to enter into supersonic growth mode. You'll get to connect in person with the people who won't just become your friends, but your trusted advisors and partners in success.
Personalized Funnel Critiques, Ad Audits, Copy Reviews, Launch Strategies, Mindset Hacks, and More — you read that right… this is the stuff that'll run you 10k by itself. The caliber of the expert advice, proven strategies, and support you'll have access to in the Accelerator is unparalleled. From ads to managing your business finances, we've got you covered.
Just In Time Coaching with our Accelerator Coach, myself, and the other Accelerator members in our private community — Sometimes you just need a place to ask questions and trust that you'll get quality answers. You'll get that here along with a place to connect and get feedback from us and the group anytime.
And way more awesomeness that I can't even put into words…
No more shooting in the dark and jumping from tactic to tactic. I promise you there's a better way to increase your sales and create scale.
First, you need to find the growth strategies proven to get the best results in the shortest amount of time. This is the stuff that Google can't tell you.
But finding the right strategies to match your business goals isn't enough — you need to implement (and you can't do it alone).
"HOLD UP — Aren't You Just the FB Ads Guy?"
I hear this all the time, and yeah, I'm pretty well known for FB and IG ads.
The thing that's easy to overlook is that it took WAY more than just ads for me to build a 7-figure thriving online business.
It took building a team. Positioning myself as an expert. Creating and launching courses, memberships, and in-person events. Mastering my mindset, time management, and fulfillment skills. I could go on…
Most experts teach Facebook and Instagram ads in a vacuum, but to create sustainable growth takes a more holistic strategy.
There's no doubt I can help you scale your ads and improve your metrics, but what I'm really passionate about helping you create a truly impactful and scalable business across that board. Ads are a part of that, but they're not everything.
Let's be real: I know you're tired of seeing all these marketing "gurus" and Facebook ad "experts" tout that they'll teach how to make eleventy bajillion figures in the next 3 months.
I'm tired of it too.
Sustainable business growth takes clarity, consistency, community, and commitment
Taking consistent action and staying on track sounds easy in theory.
Anybody can put 2 and 2 together and come to the conclusion that knowledge is nothing if you don't apply it. The problem is, it's really hard to implement when you don't have a support system.
It doesn't happen overnight, but give yourself 6 months surrounded by a network of other ambitious entrepreneurs, industry experts, and people who genuinely want you to win— and you'll be amazed at what you can achieve.
The Accelerator is intentionally designed to give you everything you need to…
… Price and position your offers to sell with ease — no more guessing games, undercharging, or heavy sighs when you log into Stripe.
… Create systems that allow for more revenue with less manual marketing, fulfillment, and admin work.
… Scale your online expert business beyond 6-figures a year without "working your face off" — growth doesn't have to mean sacrificing your lifestyle. I'll help you implement methods that make time freedom and financial freedom possible.
Schedule your strategy session now to see if you're a good fit for The Accelerator Mastermind:
"This sort of high-touch coaching is usually way beyond what I can realistically afford, before we get on a call I wanna know how big of an investment this will be."
Yep you're right. The Accelerator isn't cheap. But it's wayyyy less expensive than not taking action.
Because if you commit and follow the framework and game plan we'll create together — you can expect to make back what you invested well before the end of 6-months.
Take it from these Accelerator alumni…
"Our fledgling business has grown from $400 a month revenue on December 31 to $10,400 booked for October. Without the support and accountability of the group, our numbers wouldn't be close." - Tim McVey
"I have to say I was initially concerned about the investment but it was totally worth it. I have definitely seen a return on my investment and I would definitely sign up again" - Heather Hubbard
"I've got every online course there is and my bookshelf is overflowing with business advice, how is this more valuable that simply doing the work and figuring this stuff out on my own?"
The honest answer is we all have blind spots.
If learning and implementing new skills were as easy as reading a book, we wouldn't have Universities, therapists, personal trainers, or coaches in any way, shape, or form.
But the fact is, what got you here won't get you to the next level.
Read that again.
What got you here won't get you to the next level
You can try to get there on your own — not saying it isn't possible, it just might take awhile.
On the flipside, having a mentor and a valuable community of high performers will take the guesswork out of the equation.
That means you get to your destination faster, and that my friend, is worth its weight in organic single origin coffee beans.
"How can I know with certainty that this is the growth solution my business needs in 2019?"
Who doesn't need a little more certainty in life?
Let's break this down so you feel confident in your decision to take action…
"I'm busier than I've ever been and while it may not be the right kind of busy, I still don't have time for much else aside from putting out fires. Tell me straight up how much time I should expect to invest in this?"
Key phrase: the RIGHT kind of busy. Putting out fires, managing minute details, jumping from task to task without a clear vision as to WHY — that's busy work, but it's not meaningful work.
What if you could get to a place where busy didn't mean stressed to the rafters… it meant profitable?
If you want to grow you need to figure out what 20% of tasks and business activities are accounting for 80% of your results.
Is spending 4-6 hours a week worth it to you if the results are... ?
An intentional schedule with ample time to focus on your zone of genius, take vacations, spend more time with your family, and still get a daily workout in
Consistent, scalable revenue growth that isn't completely dependent on you living at the whim of your business
Having a proven marketing strategy implemented that attracts clients and customers with simplicity and ease
I totally get that bone-deep busyness can be hard to shake (my wife is about to have a baby so I've got a feeling I'm about to *really* get it).
But it's the foundational frameworks you'll learn in the Accelerator that'll save you years of stress when you zoom out and look at the big picture.
"When I heard about the Accelerator program I knew instantly that I wanted to do it, I also knew that it was going to be a significant investment that's why I leaned on my wife Tara to help figure out if my instincts were right.
After my strategy call with Rick, she asked me one question: "do you think the accelerator coaching will get us where we want to be this year
?" I said "yes I think it will", she said, "alright let's do it".
We haven't regretted our decision. Our fledgling business has grown from $400 a month revenue on December 31 to $7000 booked for May. Without the support and accountability of the group, our numbers wouldn't be close.
It's the best investment of time and money we've made so far and when we look back it will be one of the key decisions that helped us live out our dream of financial and location independence!"
Tim Kempker McVey, missiondigitalmarketing.com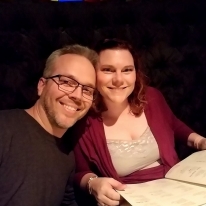 Here's who I know my team and I can help:
If you're an Online Expert (i.e.: coaches/consultants, course creators, online educators…) already generating around $3k - $5k a month on average, but lack the consistency, systems, and structure you need to grow your business without having to work harder or risk burnout…
You know that you need to get more strategic with how you grow your business if you want it to last, but you're not totally sure how.
You take responsibility for your own success and you're not afraid to take action and do what it takes when you've got a game plan and accountability.
You don't yet have a proven, repeatable, scalable process in place to attract new clients and customers every single month — you're leaving it to fate, and it's causing you frustration.
You KNOW that you're capable of more. More money, more impact, more time to enjoy the freedom lifestyle you set your sights on when you first got started… you're just not sure how to do it without hustling harder.
Any of that sounding familiar?